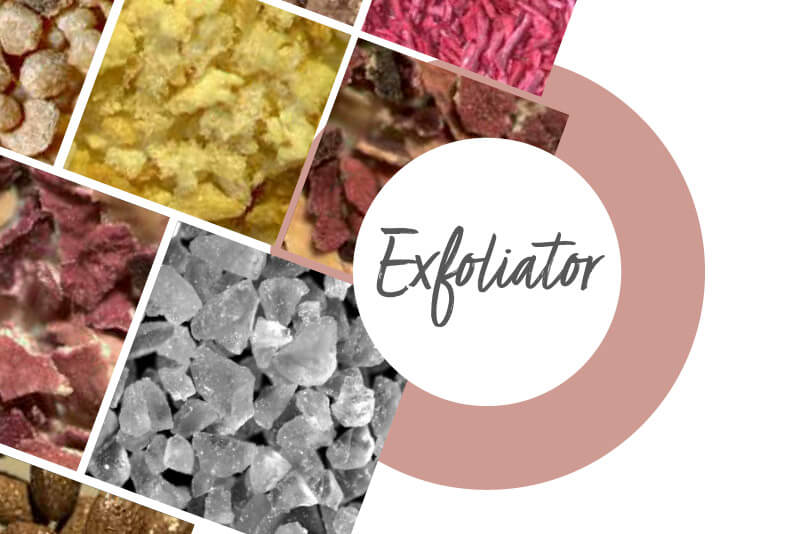 World leader on the market of natural exfoliant, we offer the widest choice of technical solutions with more than 300 product reference.
The EXFOLIATOR range is composed of natural exfoliating powders divided according to their nature:
– Hulls & Cores
– Fruits
– Minerals
– Herbs & spices
– Seeds
– Loofah
To choose the right exfoliant,
you should follow 5 criteria

Depending on your application formula, you will need to choose the most suitable particle size for your project.
The more smaller the particle size, the more suitable it will be for facial cosmetic application. By contrast, the larger the particle size, the more suitable it will be for cosmetic application intended for the rest of the body.
Here are some examples :
The abrasiveness of an exfoliant depends on the hardness of the material used as well as the shape of the particles.
To facilitate the evaluation of abrasiveness, we have created a "friction index" thru an indicative scale graduated from 1 to 5.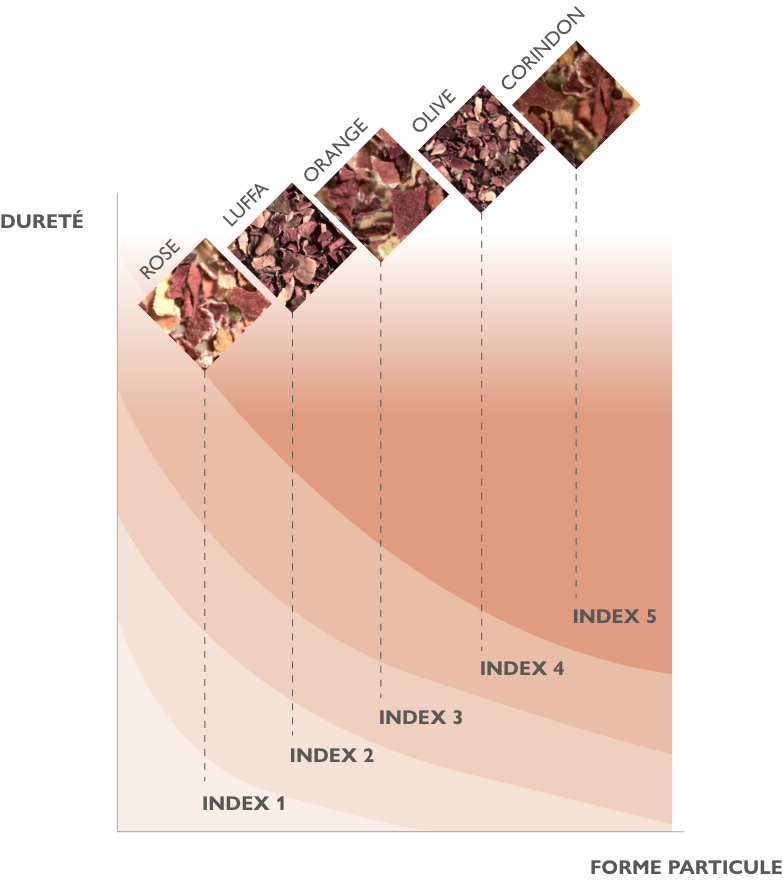 The Exfoliator range brings out the natural character of cosmetic products through different geographic origin, plant- based or mineral and a wide range of colors.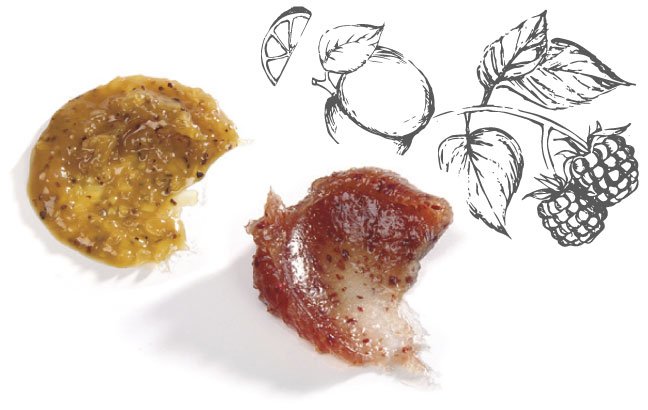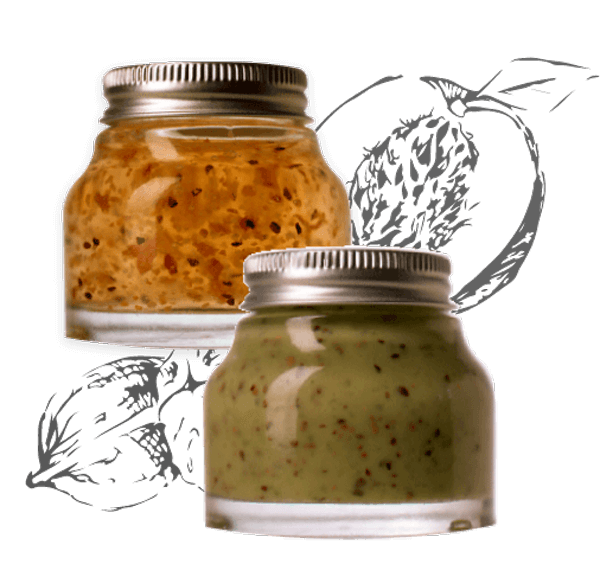 4. Compatibility & stability
The stability of exfoliants in terms of color and abrasivity is another crucial factor for water-based formulas.
While most exfoliants remain stable in the aqueous phases, including surfactants, others will only be compatible with anhydrous phases (gels or oily powders).
Also, exfoliants can be kept in suspension, with the exception of mineral's product range which have a high density.
All our exfoliants are approved because their INCI name is registered in the positive and unrestricted lists.
We dispose many organic references certified by ECOCERT Greenlife according to the COSMOS standard. If in case the reference is not available in organic ( BIO), the "Green Exfoliator" (without gamma ray) can be used.
Thanks to the quality of our know-how and our equipment, we are EFFCI certified. This certification officially validates our "good manufacturing practices" and thus ensures the quality of over all our products.