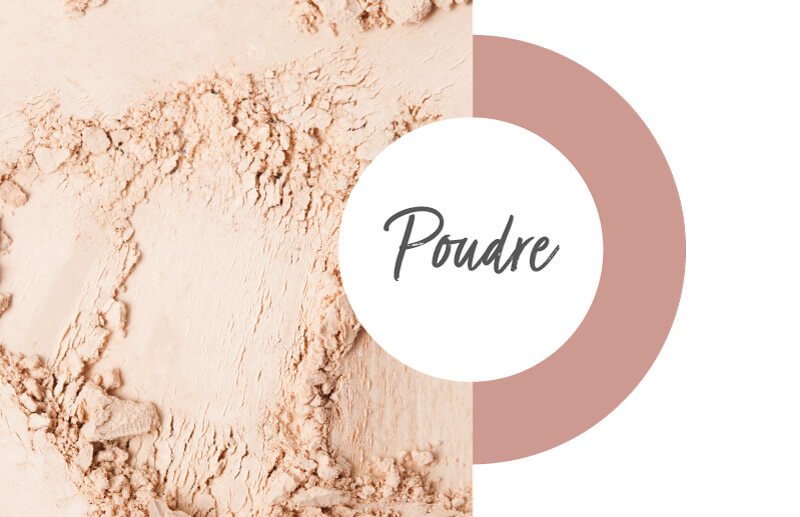 A collection of bulking agents in powder
This collection of ingredients enhance ​our raw material residues in powder form during the manufacturing process of our exfoliants.
During the sieving stage of plant raw materials, we stack different sieves in order to obtain different particle sizes of exfoliants. At the end of this process, we collect the residue of the remaining material , in the form of powder, and recycle it as a bulking agent in cosmetic application formulas.
– 100% upcycled ingredients
Discover the manufacturing process
of these powders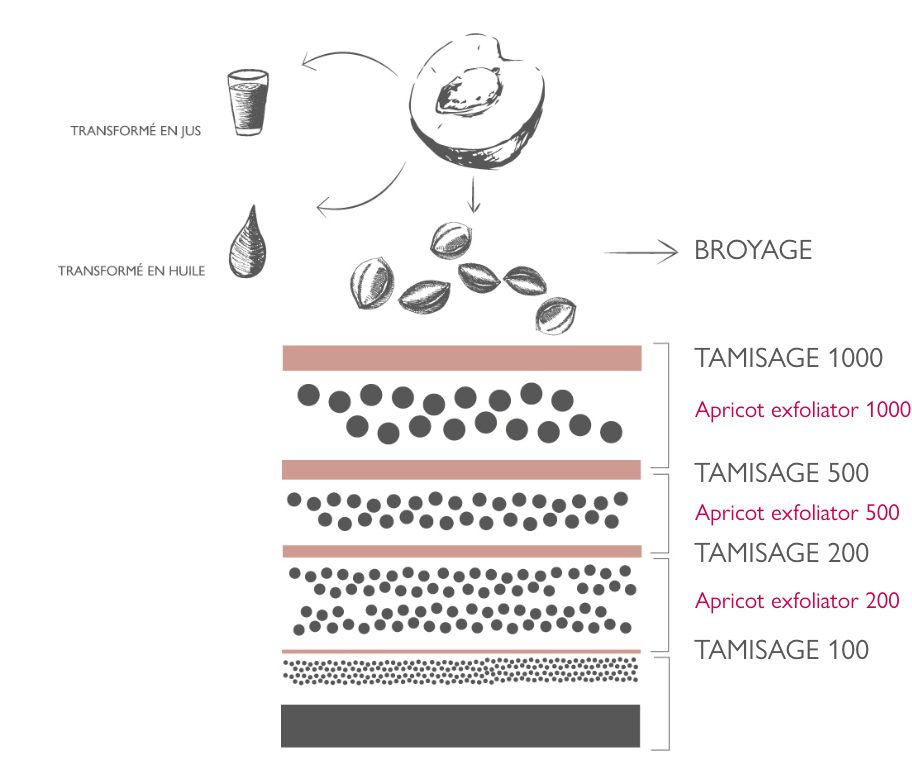 EXAMPLE OF OUR MANUFACTURING PROCESS OF APRICOT EXFOLIANTS
By recovering the apricot kernels that have been used to extract an oil, we crush them, then pass them through different sieves (1000 – 500 – 200) to obtain several grain sizes of exfoliators.
Below 100 µm, we only have a fine powder, which loses its exfoliating properties due to its very fine particle size. Thus, we collect this residue in order to revalue it as a bulking agent for cosmetic formulations.