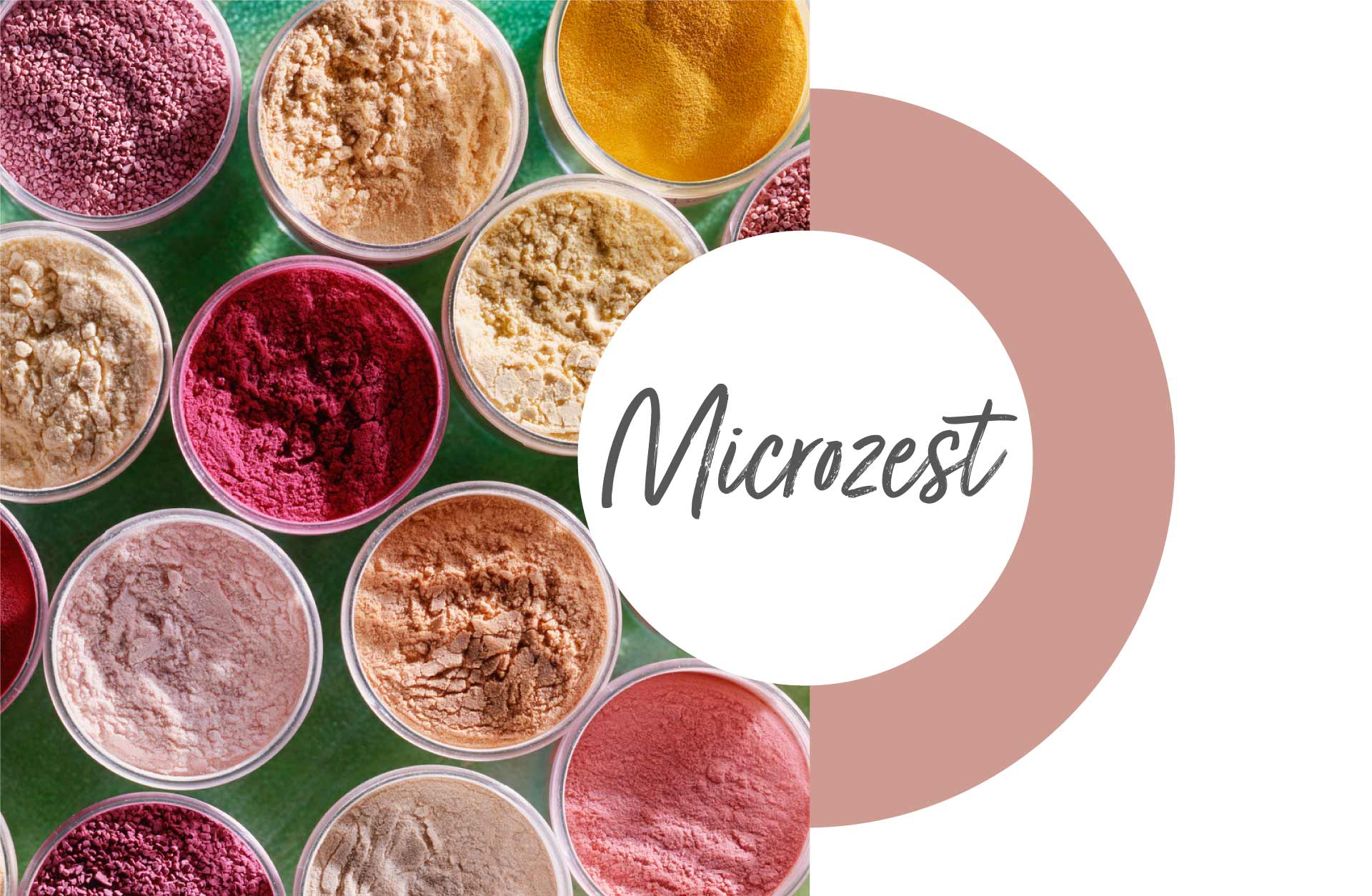 OUR COLLECTION OF MICRONIZED FINE POWDERS
Microzest are fine powders derived from the micronization of algae, plants or minerals. They are ideal for formulating solid or powder cosmetic products, while providing naturalness.
Considered as a bulking or filling agents, they also provide numerous cosmetic properties to formulas: film-forming, astringent, absorbent, soothing, antioxidant, stimulating, mattifying. They are therefore very interesting in formulating cosmetic products responding to trends in solid and sustainable cosmetics.
In order to inspire you and guide you in the use of Microzest, we have created several cosmetic formulas that will allow you to explore the full potential of these fine micronized powders, whether for skincare, bodycare, haircare or make-up products.
DISCOVER OUR COSMETIC APPLICATION
FORMULATED WITH OUR MICROZEST