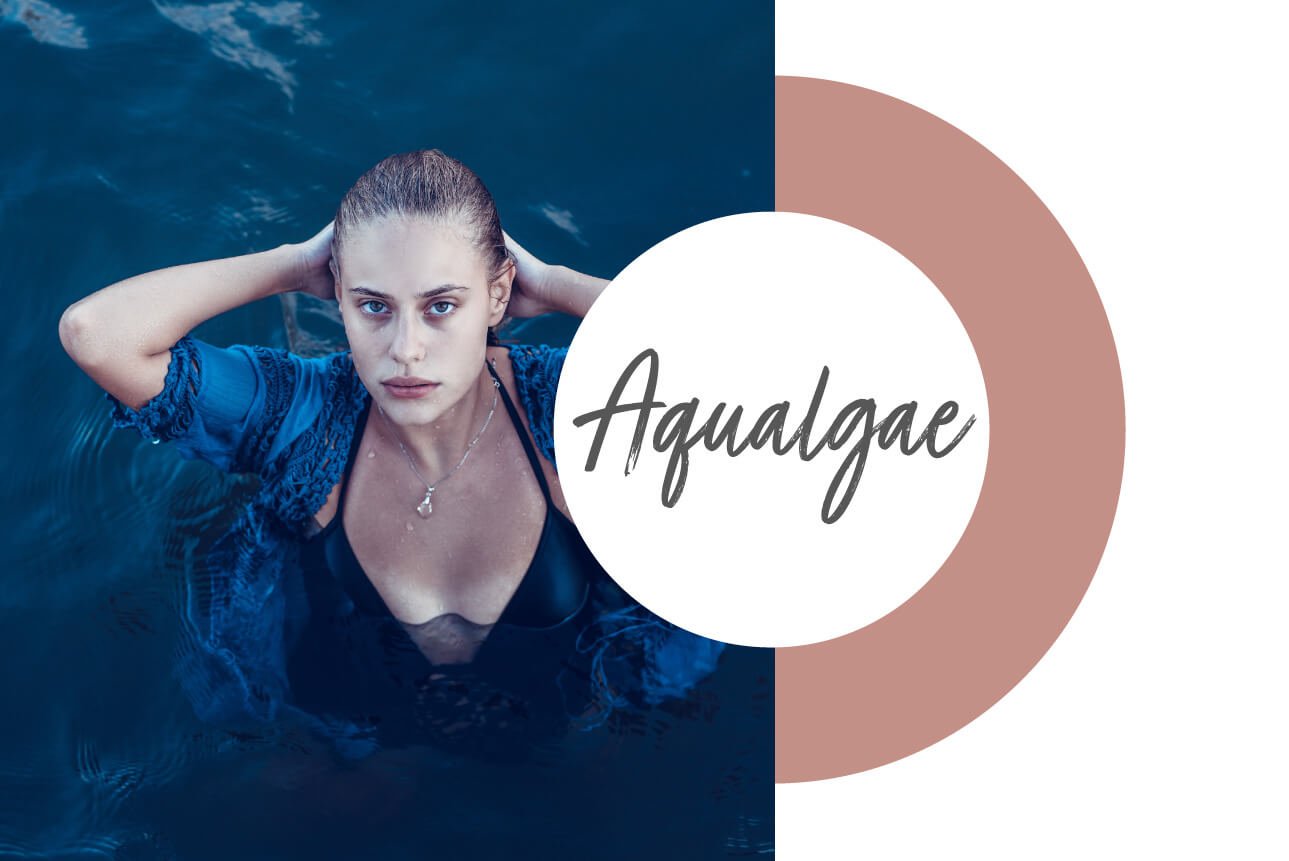 Our collection of seaweed water
Our AQUALGAE seaweed water are obtained by a process of gentle evaporation and condensation of fresh seaweed harvested in our Brittany coast.
Contrary to hydrosols, our AQUALGAE seaweed waters are made from 100% water composition of the algae.
Natural and organic, AQUALGAE seaweed water is a perfect alternative to replace pure water in your formulas while increasing the naturality and organic content of your products.
– 99.6 % Natural
– 99.1% Organic
– 100% Upcycled
– Seaweed harvested in Brittany
– Colorless
– Odorless
A natural & sustainable alternative
Substitute to water in
cosmetic formulas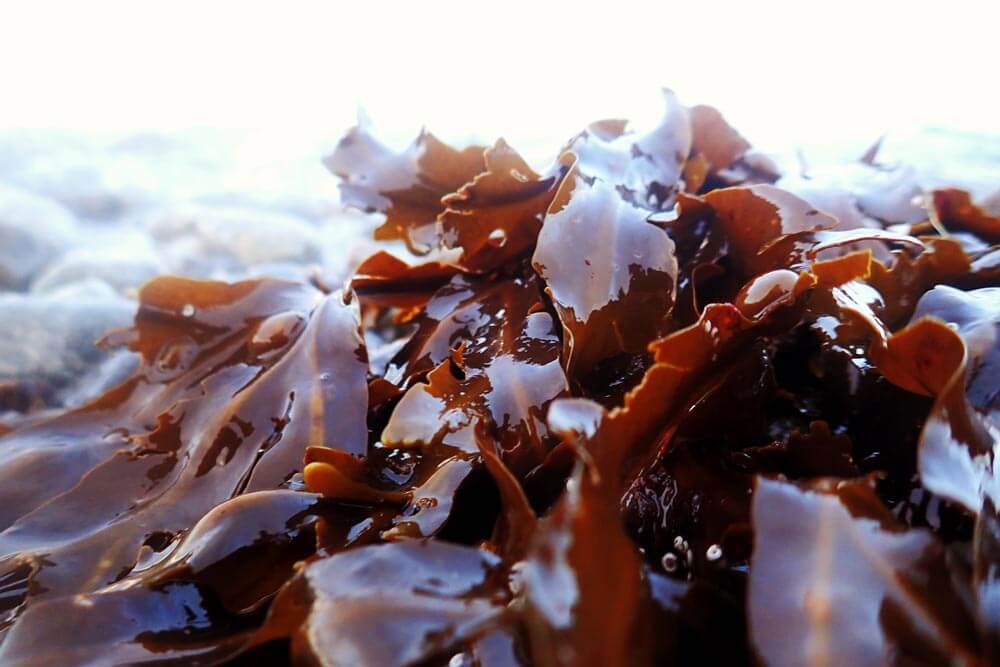 A collaboration
to the proximity of
Breton seaweed harvesters
By working with Breton seaweed harvesters, we are participating in the development of local marine resource, while supporting our circular economy.
The job of our harvesters is therefore to pick and harvest the algae according to the seasons and to dry it in order to sell them to the food industry.
The algae are therefore dried using an innovative dryer, by a gentle evaporation process.
100% upcycled water,
from a by-product
During the drying process, the cellular water from the algae evaporates and condenses on the wall of the dryer. Previously lost since it is considered as a "waste" for the harvesters,but we retrieved them.
In fact, when it comes to cellular water, its purity makes it a rare resource in cosmetics.
We are thus able to offer an alternative to pure water for cosmetic formulas while increasing the percentage of naturalness and organic formulation.
When we know that a shampoo is composed of 90% water, or that the aqueous phase of a moisturizer represents 50% of its formula, AQUALGAE seaweed water therefore have a real interest for the planet and for the consumer.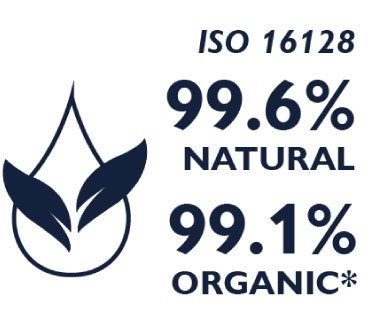 Seaweed water
natural & organic
All the seaweed waters we offer are natural and organic, certified 99.1% organic by ECOCERT Greenlife according to COSMOS standard available here.