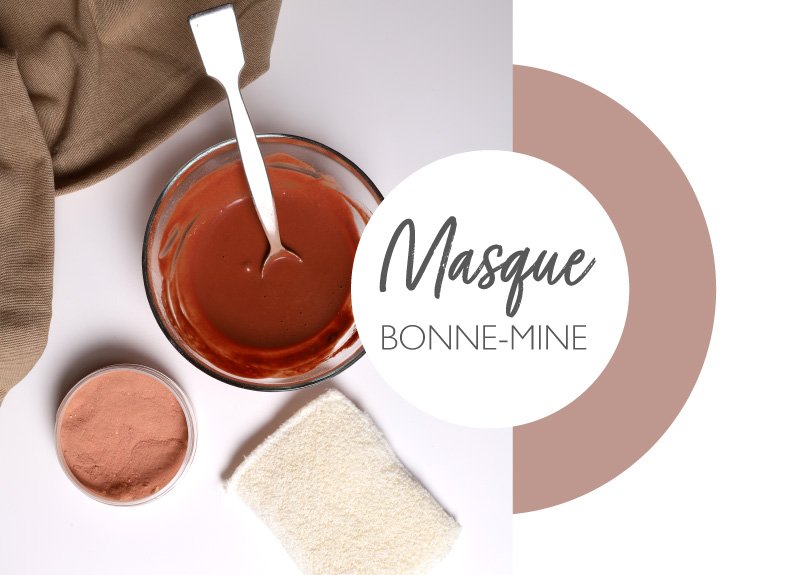 INCI : Vaccinium macrocarpon fruit powder, Citrus aurantium dulcis powder, Illite, Kaolin
– 100 % Natural
– 66.6% UPCYCLÉ
You can personalize your product by replacing some ingredients with these:
– You can replace these three ingredients with other micronized powders from the MICROZEST line.
100% natural, 66.66% upcycled
This face mask is ideal to purify the skin of its impurities while illuminating the complexion.
– MICROZEST CRANBERRY 33.3%
Cranberry powder is ideal for its protective, antioxidant and anti-aging properties.
– MICROZEST ORANGE 33.3%
Orange powder is interesting for cleansing the face thanks to its astringent properties.
– MICROZEST ARGILE ROUGE 33.3%
The red clay is ideal to add radiance to the complexion and highlight the 'good-looking' effect.
100% Upcycled ingredients
These ingredients are derived from the upgrading of a by-product, considered "waste" in other industries.
– MICROZEST CRANBERRY
This micronized powder is the result of the revalorization of cranberry seeds made available after extraction of cranberry juice and cold pressure of the seeds to make an oil.
– MICROZEST ORANGE
This micronized powder comes from the revalorization of orange peel.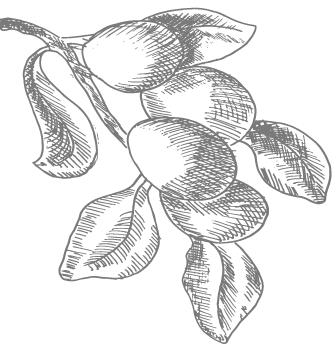 Find the ingredients of the formula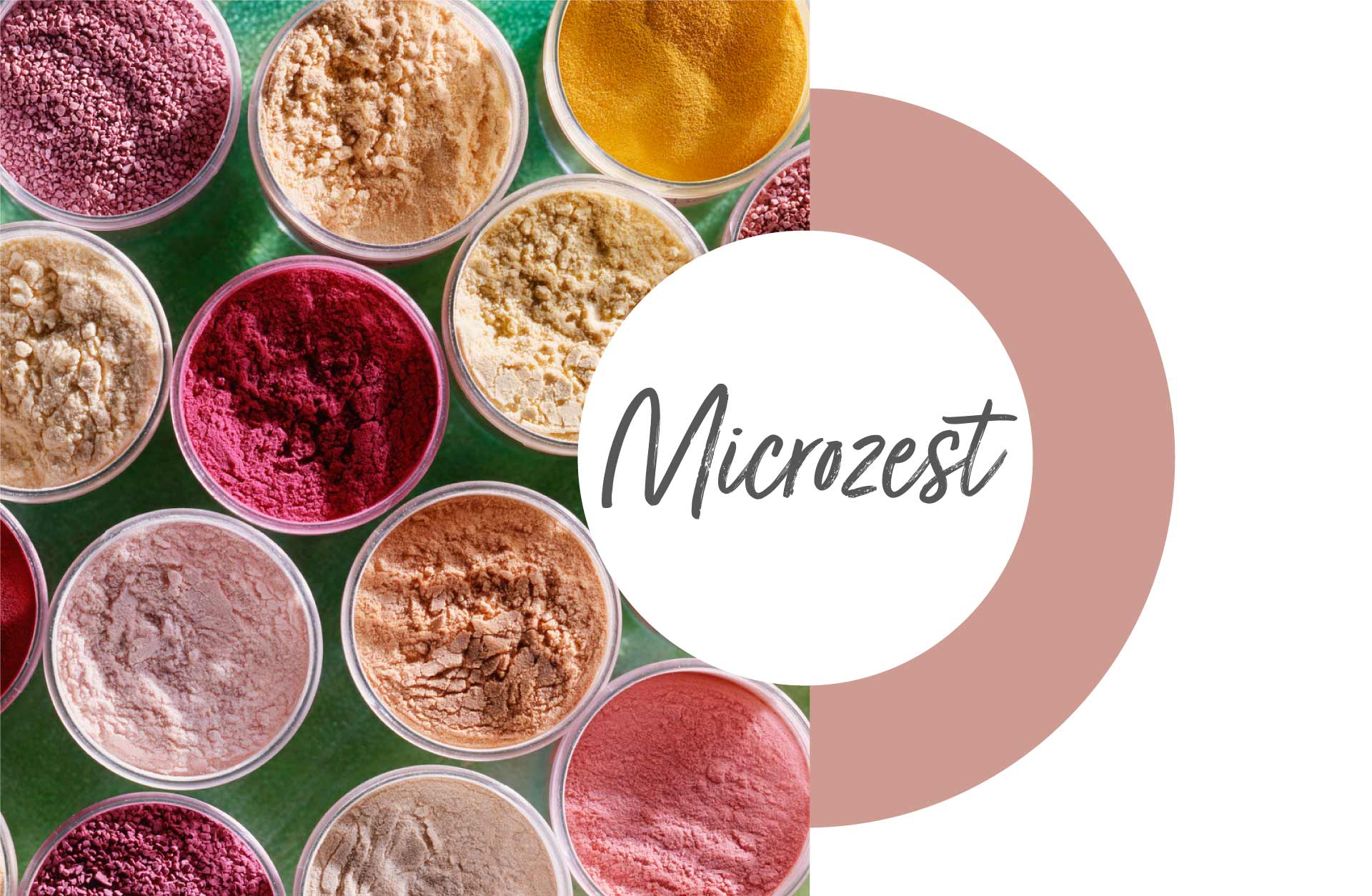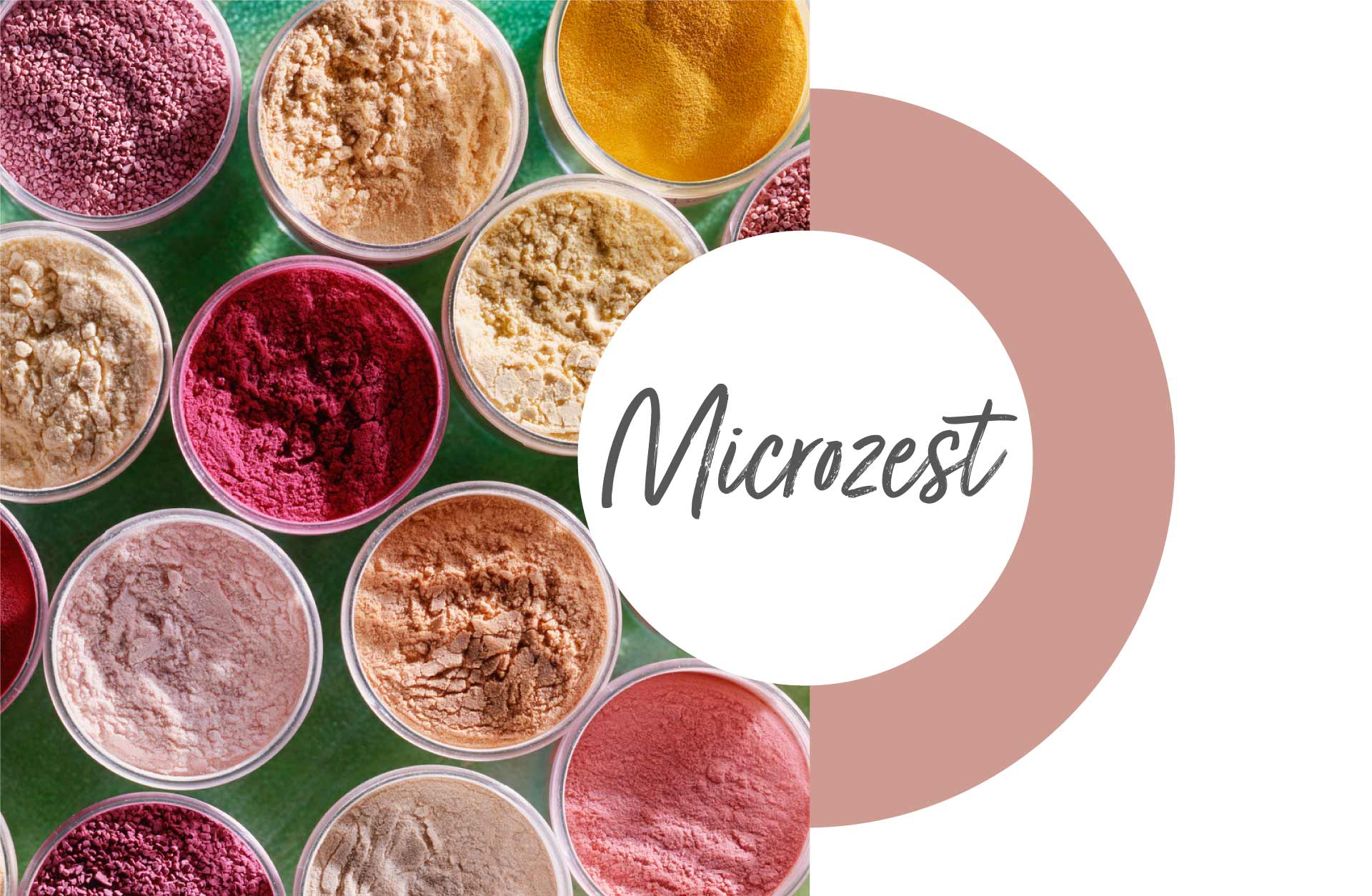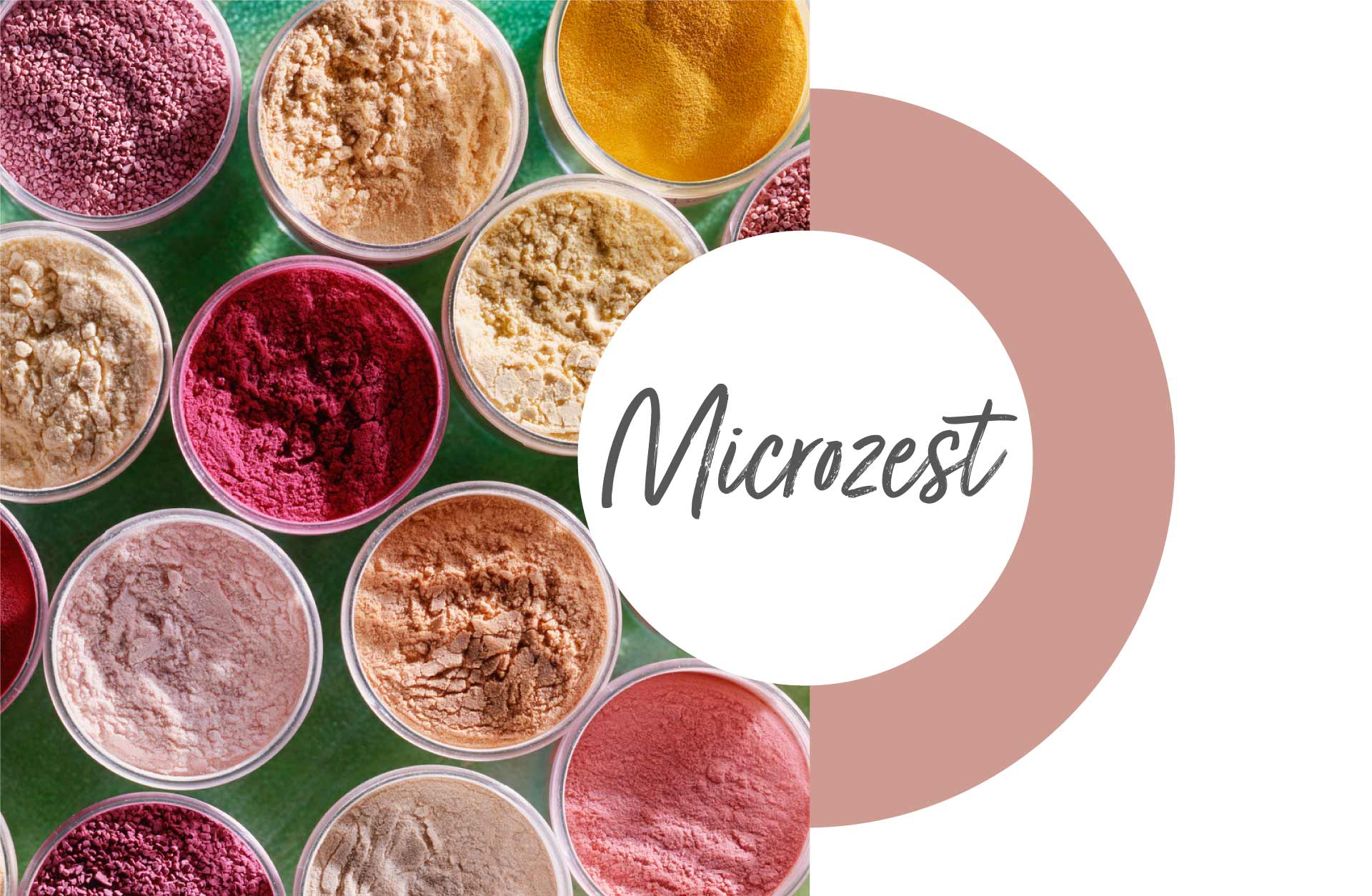 Or browse our adapted category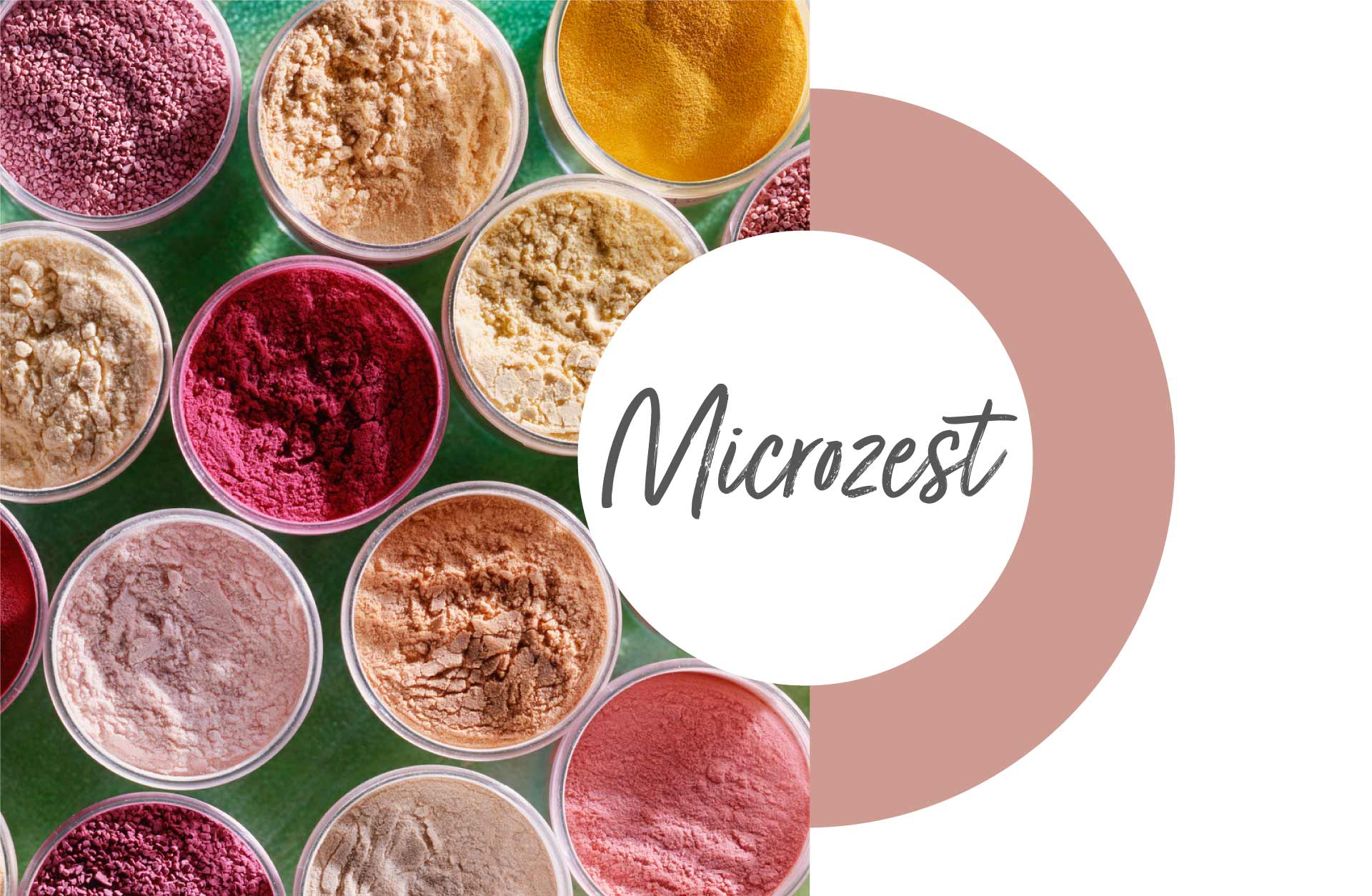 Our range of micronised fine powders